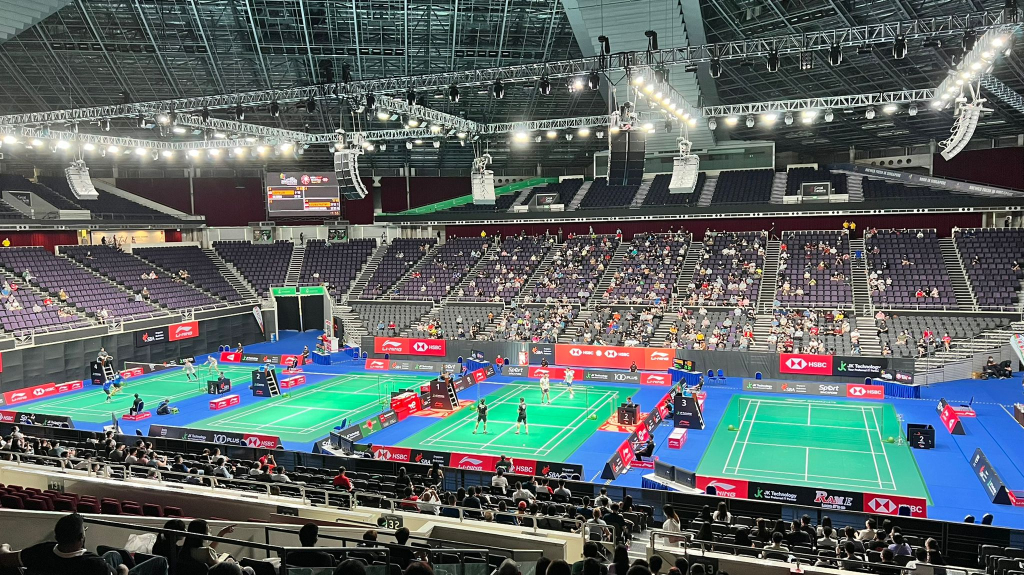 Sporting events are exciting to organise as they are generally very different from the rest of the events we normally run. Mostly held at the Singapore Indoor Stadium for events in Singapore, we've organised multiple Sporting Events over the years, and we hope to have the opportunity to run more in the coming future!
All About The Competition And Atmosphere
Sporting Events are special because, unlike other events that we organise like concerts and expos, the excitement comes from the performance of the tournament participants. As such, the event planning is geared towards the broadcasting and commentary system of the event, as well as the celebrations and award ceremony at the end of it.
The sports that we have experience organising are rugby (the Singapore Sevens) and badminton (the Singapore Badminton Open), but we are confident in our ability to organise a sporting event for any sport.
Interested in engaging us to plan and execute your event? Reach out to us and our dedicated project managers will be in touch with you!